Dublin Institute for Advanced Studies
10 Burlington Road,
Dublin 4
D04 C932

( GPS +53° 19′ 53.08″, -6° 14′ 45.08″ )
( Loc8:NN5-15-W23 )
Central Administration


Main number : +353-1-6140100
Fax: +353-1-6680561
Staff

School of Celtic Studies

It is south of the city centre, located within walking distance.
Bus: Use the Dublin Bus route-planner and search the route
to Waterloo Road, Junction Burlington Road, Stop 780
Prog. now available for New Approaches to Brittonic Historical Linguistics Symposium 31/8/17 -1/9/17 @SCSLibrary bit.ly/2qAeThh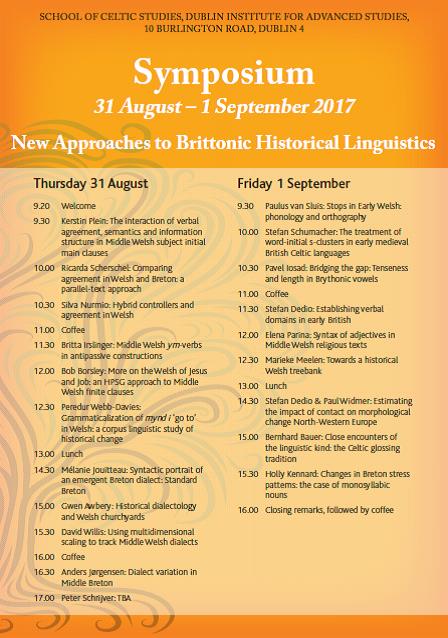 School of Celtic Studies #Tionól2017 17th & 18th Nov bit.ly/2vaVbeR Deadline for submission of papers is Friday 22nd Sept.